We started with a "strategic" plan... bottle a really good bourbon.
G-Man Bourbon's high-rye mash bill is distilled in Lawrenceburg, Indiana at one of the oldest operating distilleries in the United States. The MGP Distillery, founded in 1847, ensures we get a consistently outstanding bourbon. Our bourbon is aged in Lawrenceburg for up to 4 years and then the barrels are transported to our local, partner distillery in Jacksonville, Florida where the bourbon continues to age until it meets our high standards for bottling. 
Once ready, we dump single barrels and use pure water made on site by reverse osmosis to bring G-Man Bourbon to a 90 proof. After at least 3 days of blending, we then use a hand pressed, non-chill filter to produce a more natural bourbon, retaining the full character and taste imparted by its barrel and the aging and maturing process.
What's left is a distinctive, premium quality, very smooth, high-rye bourbon with notes of dried fruit, vanilla, cream, caramel, and roasted nuts mingled throughout. Cheers!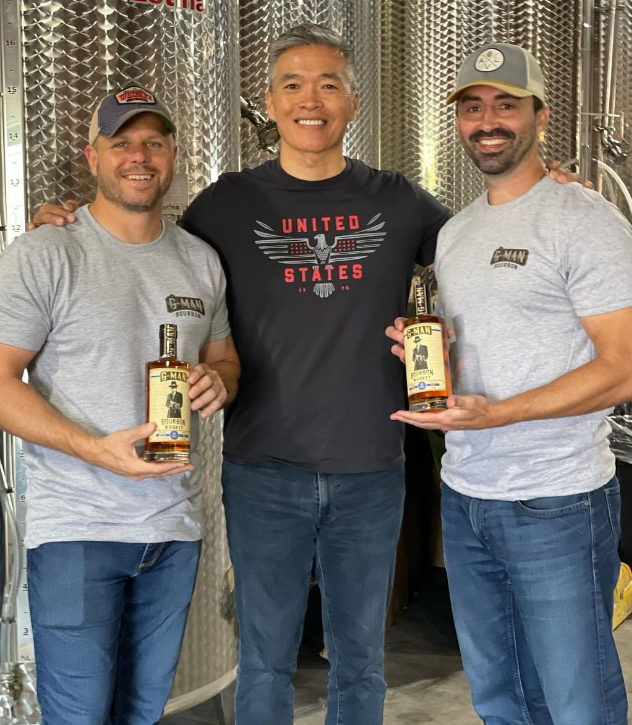 Proud to Serve
With over seven decades of dedicated service to our great country, we appreciate and cherish the significance of history, honor, loyalty, and integrity. 
Our pride in our storied legacy and unyielding commitment to always doing right for all Americans inspired us to share with you a whiskey that respects and honors both the tradition of American bourbon and the legendary G-Man.
It is our privilege to present a distinctive, premium quality, high-rye bourbon for your enjoyment. Like us, you'll be 'Proud to Serve' and share (G-Man Bourbon) with family and friends. Cheers!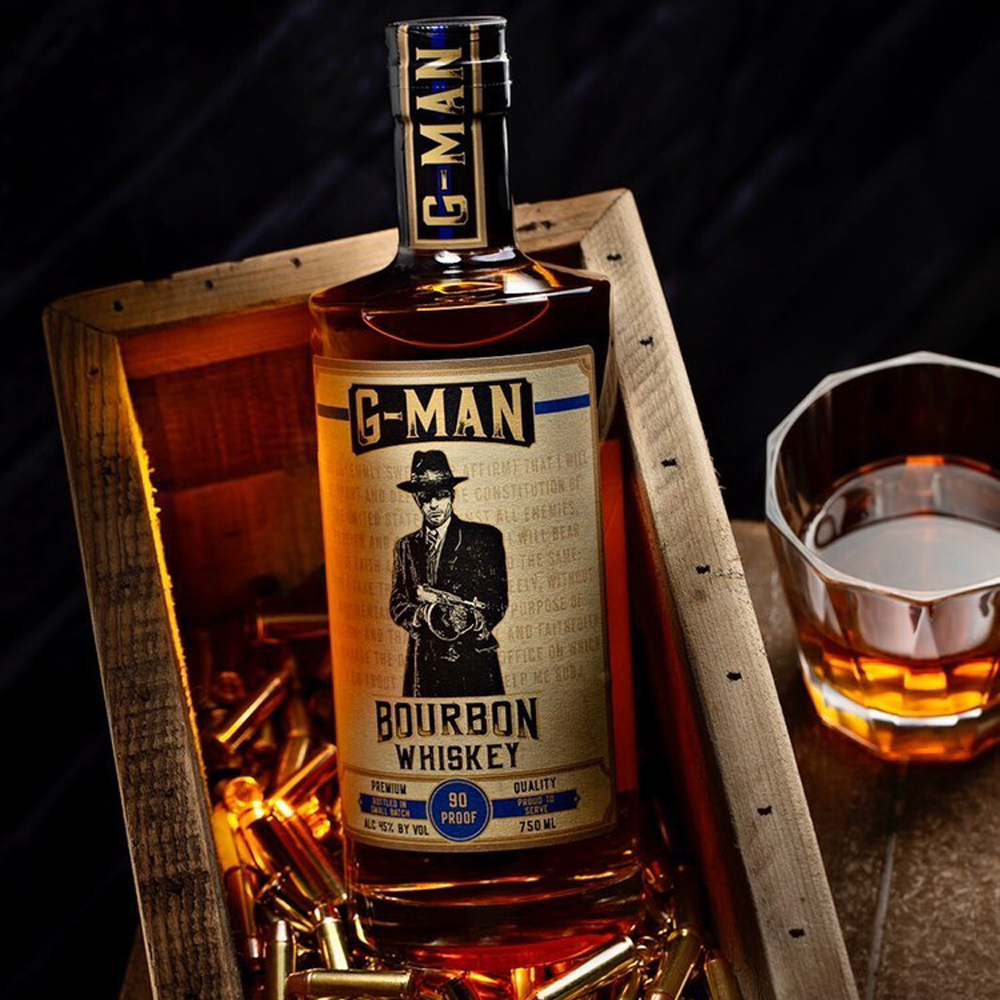 Experience the Bold Taste of G-Man Bourbon!
 G-Man Bourbon is a premium spirit that honors the best of traditional bourbon-making methods. With its rich, smooth flavor and enticing aroma, this bourbon is the perfect drink for those who appreciate the finer things in life. Whether you're looking to unwind after a long day or celebrate a special occasion, G-Man Bourbon is the ideal choice. So why wait? Order your bottle today and discover the exceptional taste and quality that has made us a favorite among discerning drinkers.
Shop Now
Follow Our Journey from Barrel to Bottle
Shop our merch, sign up for emails, and connect with us all on our website!